Services
No amount of print advertising can get your business the exposure that a well-configured website canRead More

A dynamic well-designed website that effectively delivers results is generally essential to your marketing strategyRead More

Love them or hate them, social media is here to stay – well, maybe not all of themRead More
YOUR GATEWAY TO THE ONLINE WORLD…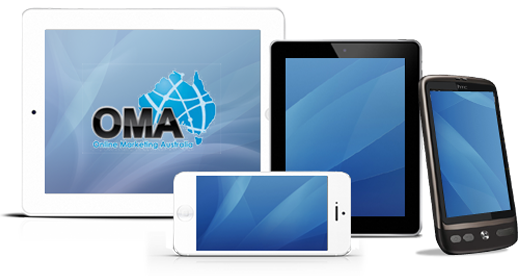 Perhaps you have a website but it's not bringing in the sales you want.
Perhaps you want to attract new customers through social media, newsletters and blogs but you don't have the time to figure it out.
Perhaps you just find the internet, websites and online marketing mysterious, confusing or difficult to understand?
Or perhaps you don't have any business web presence at all and don't know where to start or who to trust with the job.
If any of these sound like you, Online Marketing Australia can help.
Online Marketing Australia (OMA) is a digital marketing agency in Brisbane, with clients as far afield as Perth.
Our specialty is helping small to medium-sized local businesses build a great web presence through a combination of website design & development, search engine optimization, social media, mobile marketing, content marketing, email marketing, and much more.
In short – we help more people find your business online!
Whether you're creating a web presence for the first time or you want to improve what you have to increase traffic, get more customers and make more sales, we'll get you where you need to be.
We focus on providing flexible, personalised services that won't break the bank. And, because we're a local organisation with more than 45 years' experience in business, we fully understand the environment that you operate in and have faced and met exactly the same challenges you're facing now.
We don't provide cookie cutter solutions to unique problems. We simply work with you to figure out what you need to get results.
Read more about our services.
Read more about our team.
Clientele